Monday, June 24, 2013
Go check out Anna's newest template Sneak Peek! There is also a chance to win them on her blog! Click on the sneak peek above to go straight to her blog!
Saturday, June 15, 2013
Sophia has recently become obsessed with Cinderella. When we were in Walmart one day, she saw these pajamas and just had to get matching ones for her and her sister! Super cute! I used SheCreates newest template, from the Bring Your Own Carryout Box set - Pool Party. It is only $1.00 for the month of June! Go get it!
Kit: Cinderelly by Kellybell Designs
Friday, June 14, 2013
Monday, June 10, 2013
I love scrapping newborn pictures. I can not believe it has taken me a year to do Jocelyn's! I can't wait to do those baby feet and baby fingers, but for now, here are her "professional pics" that we did in the hospital. She was awake and such a good sport. She was so sweet and adorable. I used "Colour Fresh" templates by SheCreates. Click on the preview to go to her store.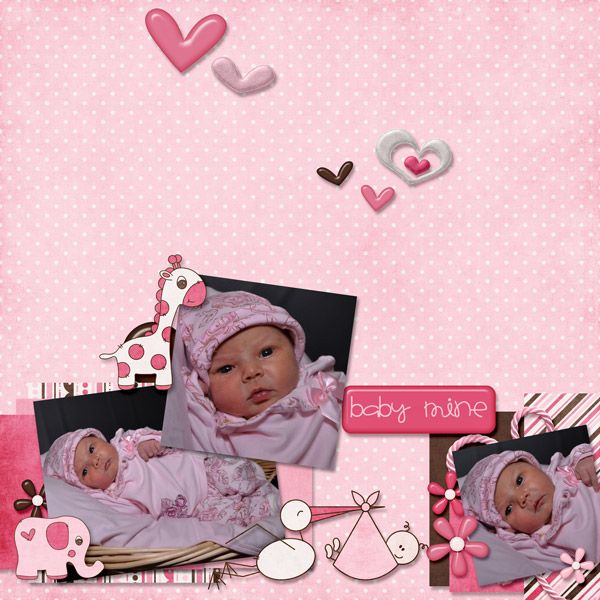 Kit: Baby Mine by SuzyQ Scraps